Local & Long Distance Moving Services
Cary's Moving & Storage Ltd. offers a comprehensive line of services to meet the needs of homes and business of all sizes in the Regina area.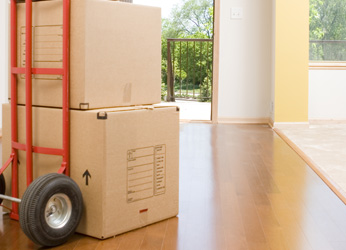 Local & Long Distance Office Moves
Cary's Moving & Storage assists clients in Regina with local and long distance office moves.
Heated Storage Units
We offer heated storage units for items sensitive to extreme temperatures. This includes mattresses and bedding, sports equipment, metal appliances, electronics, books and paperwork, and any expensive, irreplaceable items. When it doubt, it is better to go with climate controlled storage to protect your possessions. We have several sizes available to accommodate everything from a table lamp to a boat.
Non-Heated Storage Units
Cary's Moving & Storage Ltd. also has non-heated storage units available, ideal for short term storage or items that are already protected in a box or packaging. We have units available for cars and boats, along with units to accommodate furniture, personal belongings, and business equipment. We offer month to month or long-term storage options. Our staff can determine if your items require climate controlled storage or not.
Portable Storage Trailers
If you are transitioning from one home or business to another, or often travel for work, we also offer portable storage trailers than can be connected to any trailer hitch. These secure units have space to hold just about anything that can be hauled by your vehicle. Call us for details on rental rates and availability.
Local & Long Distance Office Moves
Cary's Moving & Storage assists clients in Regina with local and long distance office moves. Whether you simply need a moving truck or need packing, loading, unloading, and unpacking services, our movers can tailor our services to meet your needs and preferences. We move businesses within the city, within the province, across provinces, or into the U.S.
Local & Long Distance Residential Moves
Our Regina moving team provides local and long distance moving services for residential clients. We move clients into apartments, houses, and condominiums, providing customized services based on each client's needs and requests. Whether you're moving a few minutes away, across the province, into another province, or somewhere in the northern U.S., we can facilitate local and long distance moves.
Packing All Items
Cary's Moving & Storage Ltd. also offers packing of all your items. We have boxes and other packing materials at our location, and our movers know how to handle small, large, and fragile items to get them to your new location safely. We will work with you to receive detailed instructions on what to pack and when. You can rest assured your belongings will arrive at your new home or business location, on time and in perfect condition.
Free Packing Boxes
If you will be packing your own items, we have free packing boxes available, including small, medium, and large boxes. We also have packing tape, fragile stickers, and any other item you need to prepare for your move.
Free In-town Estimates
For local moves, we offer free estimates on your packing and/or moving and unloading services. Pricing is based on volume of items to be moved and the distance we need to move them.
Piano Moving
We specialize in moving pianos as well. There's a special process and specific steps that need to be taken to protect the wood surface, structure, strings, pedals, and keys. We also know how to easily and quickly move them out of your home, into the truck, off the truck, and into your new home. If you're a piano player preparing to move, call Cary's Moving & Storage Ltd. in Regina.